I am engaged in several professional service and outreach activities (Table 1). I am a long-term member of a National Academies committee on Independent Scientific Review of Everglades Restoration Progress. The Everglades is a large drainage area in south Florida, including the Everglades National Park (see photo). The restoration was started in the 1990s and is planned to extend to the 2040s. It is one of the largest and most complex restoration projects in the country, and to date its estimated cost has been $24B. I am currently a member of the US Environmental Protection Agency Clean Air Scientific Advisory Committee evaluating the Policy Assessment for the Secondary Standard for Oxides of Nitrogen and Sulfur and fine particulate matter.  I am a member of the board of the Hubbard Brook Research Foundation, a support group for the Hubbard Brook Ecosystem Study. I serve on the board for the Skaneateles Lake Association and work on nutrient control programs for the lake. I serve as an Associate Editor for the journal Research.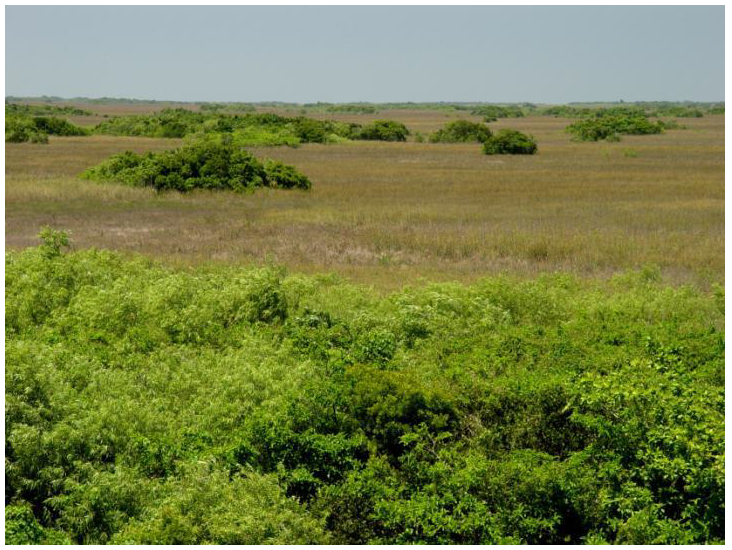 Photo of Northeast Shark River Slough in the Everglades, Will Graf.
I conduct outreach, science translations and lectures on public environmental policies on controls on atmospheric emissions of nitrogen compounds, sulfur dioxide, carbon dioxide and mercury and effects of climate change, acid deposition and mercury contamination.
Penobscot River
I am involved in analysis of a large mercury contaminated river/estuary ecosystem, the Penobscot River and Estuary in ME. This contamination occurred in the late 1960s and has been the subject of a litigation in U.S. District Court in Maine between the Natural Resources Defense Council (NDRC) and a chemical company. I analyzed the contamination and made recommendations to the court on remediation strategies.  I have been an expert witness in the case.  In fall 2021 the District Court heard final arguments about a settlement on the case in which I testified.  In 2022 the judge approved the proposed settlement. The settlement provides that Mallinckrodt will pay at least $187 million, and up to $267 million, to independent trusts that will fund and implement remediation and restoration of the river and its surrounding communities. Plans are that I would serve as an advisor to make decisions concerning the disbursement of funds resulting from the settlement.
Professional societies:
American Chemical Society
Association of Environmental Engineering and Science Professors
American Geophysical Union
American Association for the Advancement of Science
National Academy of Engineering
Syracuse University
Department of Civil and Environmental Engineering
151 Link Hall
Syracuse, NY 13244
(315) 443-3434 (phone)
(315) 443-1243 (fax)
ctdrisco@syr.edu